Hello, all:
Here are more photos of the progress being made on the Office/Lounge Rehab project: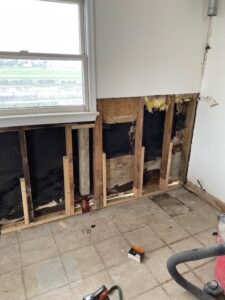 A lot of the studs and the sill on the west wall had rotted away.  New wood was added where needed.  The wall needed to be raised three inches.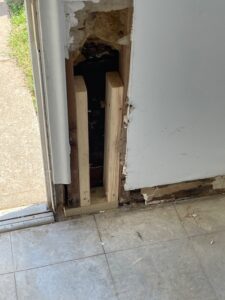 The sill by the door and the door jamb needed to be repaired.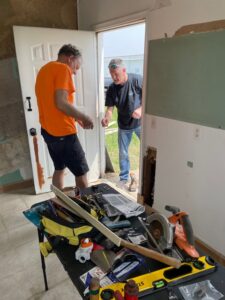 A retired surgeon and a fireman work to update the door jamb.
The project is ahead of schedule and looking good.  Insulation and dry wall will be installed this week.